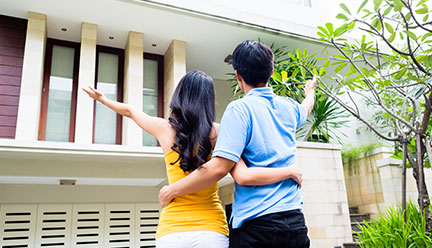 TIPS FOR BUYING A HOME IN LONDON, ONTARIO
Buy homes in London, Ontario with the Cane Team!
Contact a mortgage specialist.
---
Getting your finances in order is probably the most important step you should take. Becoming pre-approved is very easy. Your mortgage professional will arrange a consultation and will work with you to complete your mortgage application with a credit check prior to beginning your search for a home. Pre-approval means that you have actually been approved for the purchase by a lender, which gives you the edge in home purchase negotiating.
Determine your priorities.
---
Take some time to think about what factors are most important to you. Factors such as house cost, neighbourhood, lot size and special features play a big role in your decision. Determining which features your new house absolutely must have, and which features you could live without, is your first step in the home buying process. Once you narrow down your needs and wants you will be able to look at houses more objectively and save yourself invaluable time.
Know your Market Conditions.
---
Supply and demand can vary widely across the nation, across provinces, and even across neighbourhoods. The ups and downs of your local housing market can affect how much bang you get for your buck. You should know whether you are in a Buyer's market (housing demand is low and supply is high) or in a Seller's market (where housing demand is high and supply is low). Astute home buyers can tailor their buying strategy to take advantage of current market conditions.
Do your research.
---
The Internet is a great tool and you can search the public version of the Multiple Listing Service website to see what is available. Your Realtor can also subscribe you to an automated email program that will send you daily listings based on your individual search criteria. This means that you will know as soon as a new listing matching your search criteria hits the market. It is a free service and will keep you right on top of what's happening in your local market.
Understand the Homebuying process.
---
As realtors, we can guide you through the process of making an offer and educate you on expenses involved with the purchase of your home. Your offer will most likely contain conditions to be fulfilled, such as inspection of the property by a home inspector, arranging financing for the property, arranging insurance for the property and any other items that may need to be addressed. We can refer you to a qualified home inspector, mortgage specialist and insurance agent. You will also need to choose a Real Estate lawyer, who will help you to understand the closing costs and fees associated with the purchase of your home.
Never hesitate to ask questions!
---
Ask as many questions as necessary to help you understand the entire home buying process from start to finish. You are making a long term commitment and spending a major amount of money–you'll feel much better about the transaction if you stay informed and understand what's happening every step along the way.
LOOKING TO BUY OR SELL YOUR HOME IN LONDON, ONTARIO? OUR REAL ESTATE AGENTS AT THE CANE TEAM CAN HELP YOU!
Buy real estate properties in London, Ontario with us!